Navi Hair Solutions Scalp Dermaroller
Regular price
$19.95 USD
Sale price
$9.95 USD
Unit price
per
Sale
Sold out
Navi Hair Solutions Dermaroller provides a 1mm 540 Titanium Needle Scalp Roller created with our customers in mind.

Micro-Needling helps to remove dead skin cells from the scalp and helps support the efficacy of Hair Health Solutions.

The result of continued use is a revitalized scalp and thicker-looking hair.
Share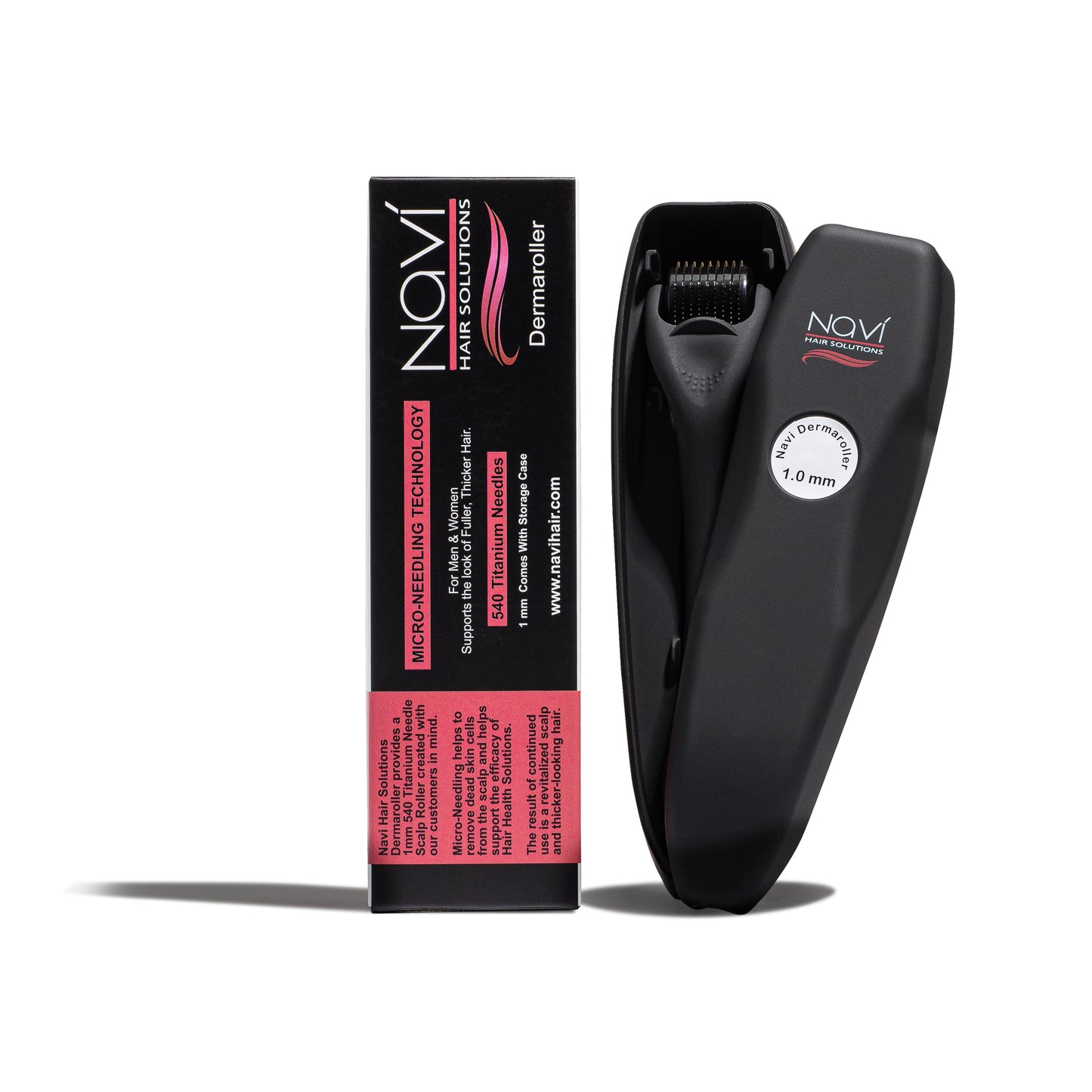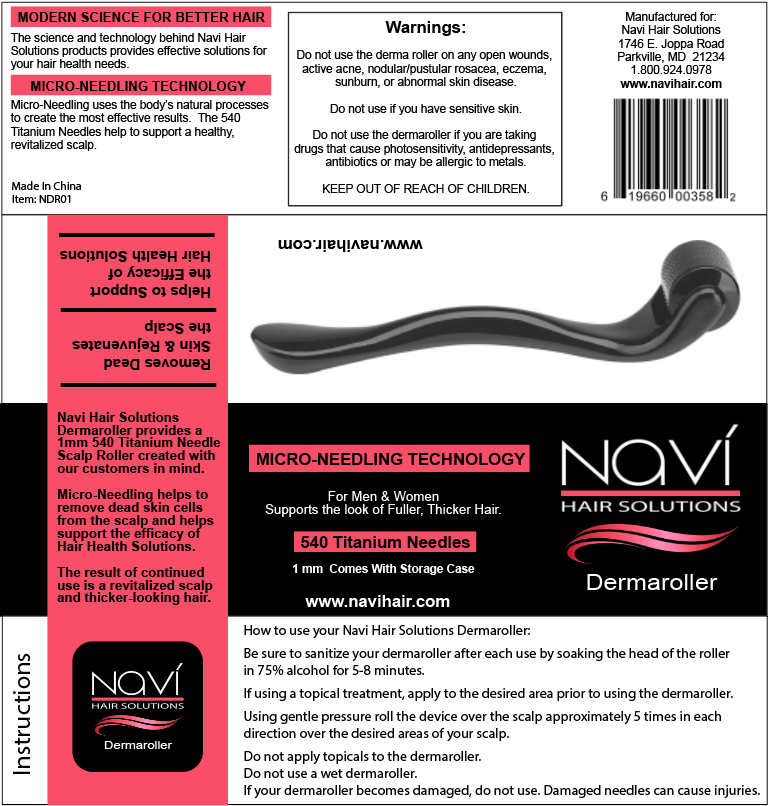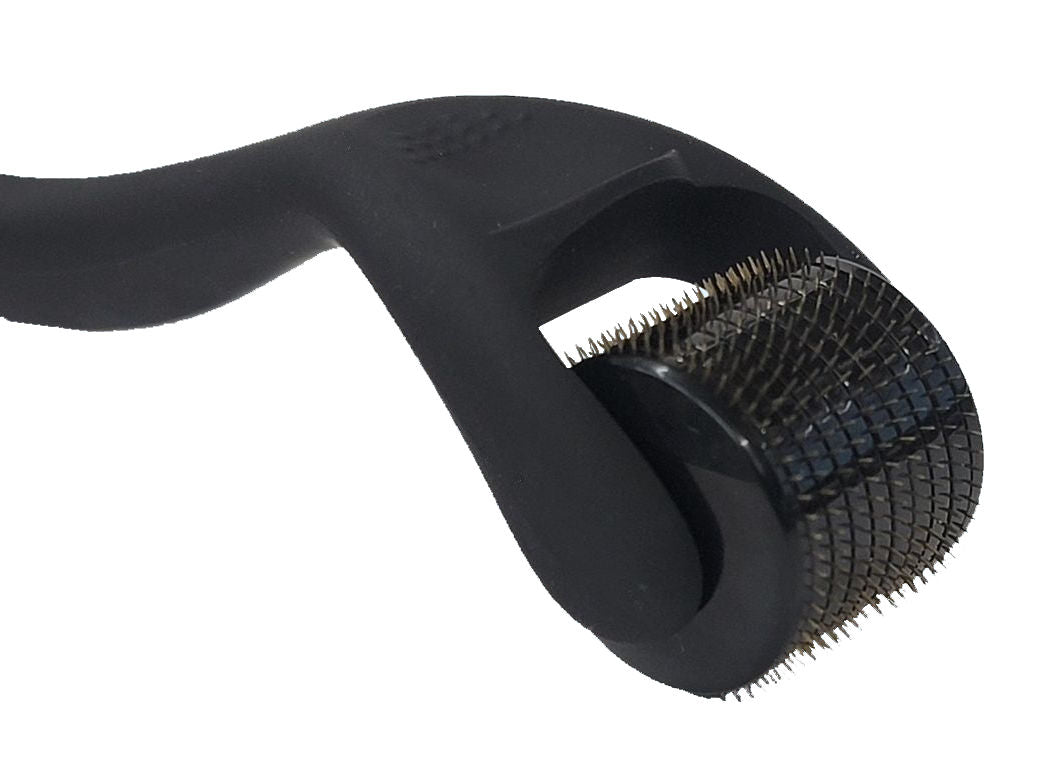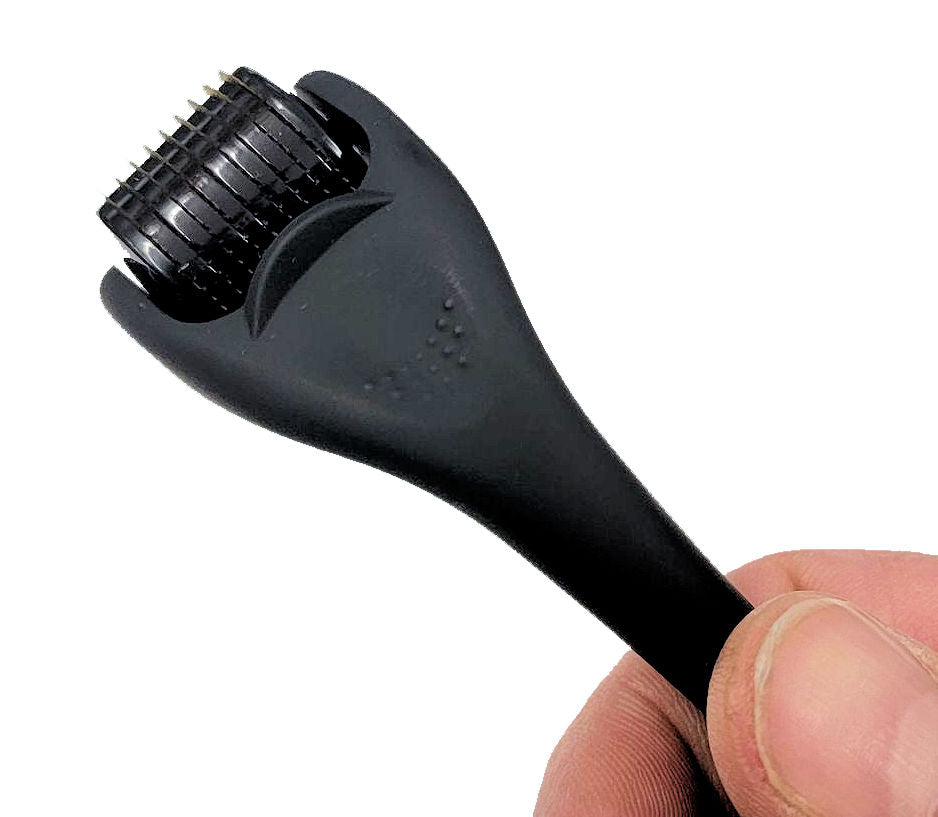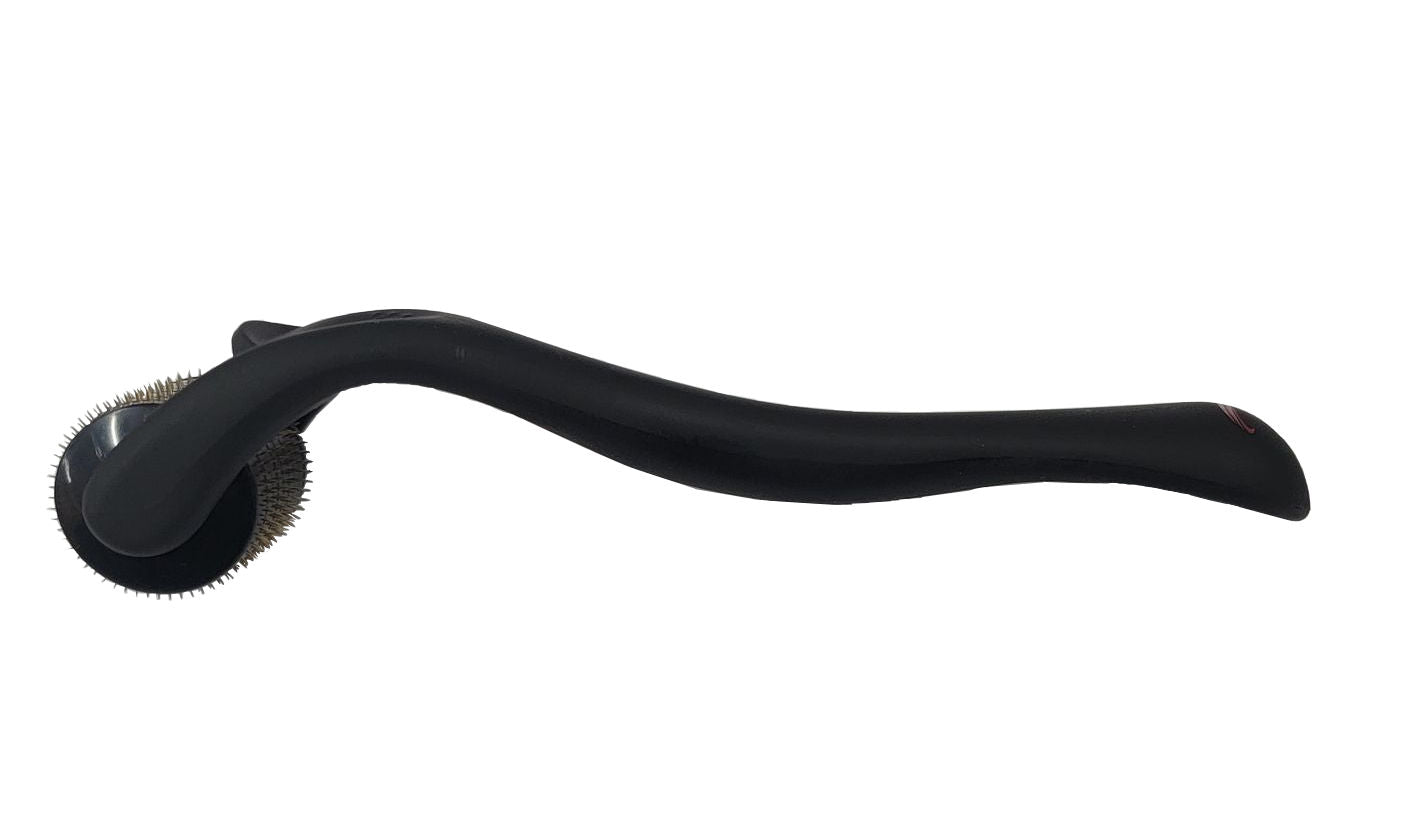 Hopeful!
I have some thinning but to most it looks like a full head of hair. We know ourselves best and I am hoping to see some thickening. I've been using the Roller for about a month and I know it will take time. I like the Daily Shampoo and will try the hi-test version soon. I have switched from a competitor who I felt was not as concerned about the customer. We shall see. Frank in Colorado
60 Day Money Back
Guarantee

Domestic & Worldwide
Shipping Available
Over 5 Years of Research & Development

How to use your Navi Hair Solutions Dermaroller:

Be sure to sanitize your dermaroller after each use by soaking the head of the roller in 75% alcohol for 5-8 minutes.

If using a topical treatment, apply to the desired area prior to using the dermaroller.

Using gentle pressure roll the device over the scalp approximately 5 times in each direction over the desired areas of your scalp.

Do not apply topicals to the dermaroller.

Do not use a wet dermaroller.

If your dermaroller becomes damaged, do not use. Damaged needles can cause injuries.
Do not use the derma roller on any open wounds, active acne, nodular/pustular rosacea, eczema, sunburn, or abnormal skin disease.

Do not use if you have sensitive skin. Do not use the dermaroller if you are taking drugs that cause photosensitivity, antidepressants, antibiotics or may be allergic to metals.

KEEP OUT OF REACH OF CHILDREN.
What is your return policy?
Our goal is to make you happy about your purchases with us. We offer free returns for items within 30 days. We will provide you with return shipping free of charge.
What materials are used in your products?
We offer top quality materials sourced in the United States, Canada, and Europe. We proudly offer samples when available.
Where can I learn more about your products?
Check out our blog and articles that go into detail about all of products. Have a question? Feel free to give us a call at 555-123-4567.
The science and technology behind Navi Hair Solutions products provides effective solutions for your hair health needs.

Micro-Needling uses the body's natural processes to create the most effective results. The 540 Titanium Needles help to support a healthy, revitalized scalp.