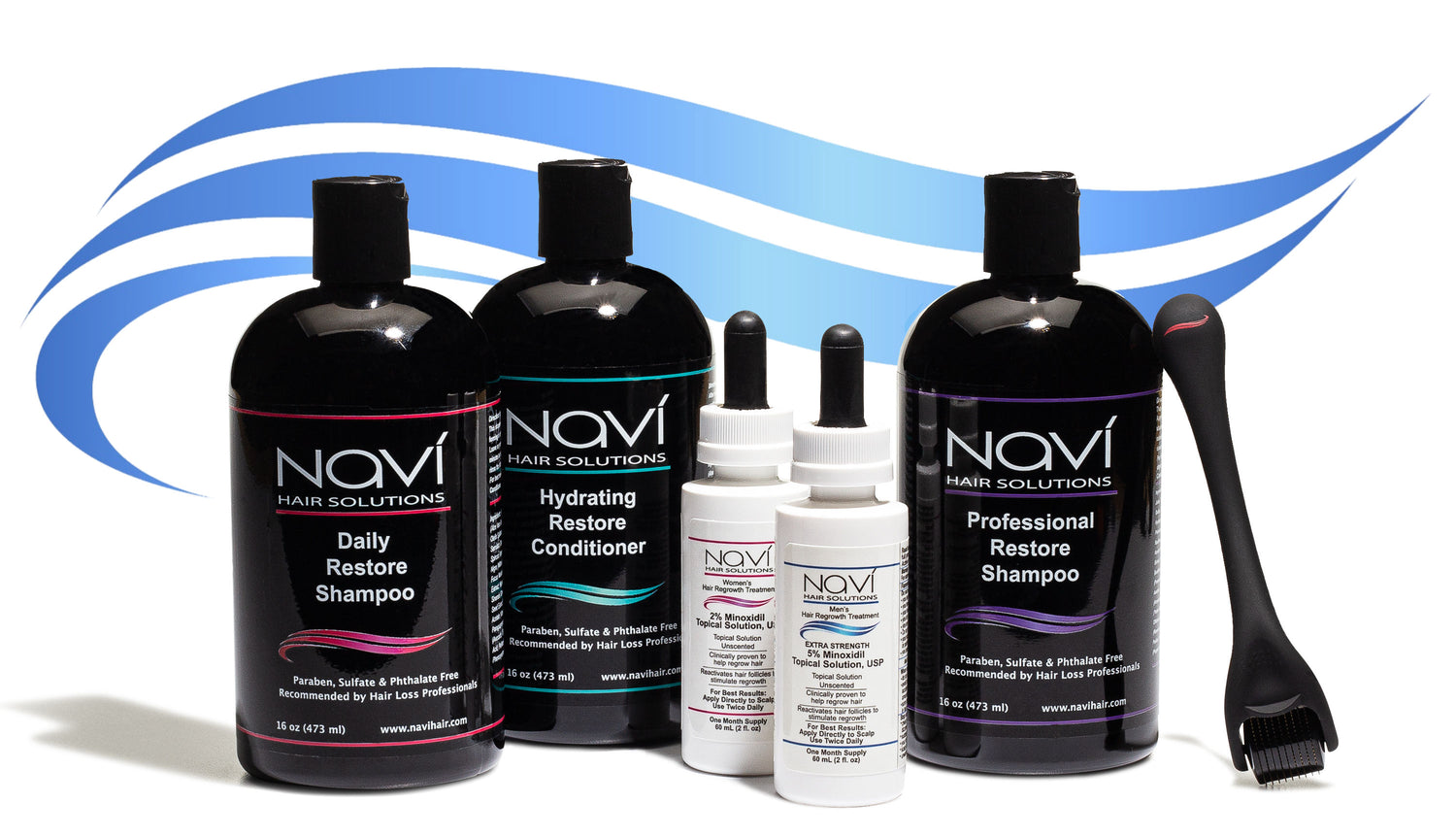 Fight Hair Loss & Promote Hair Regrowth
Our products work by supporting hair health while having natural ingredients known to block DHT — a hormone commonly associated with hair loss.
SHOP NOW
FEATURED PRODUCTS
Shampoo & Conditioner

The Navi Hair Solutions' Shampoos and Conditioner are all made with your hair health and regrowth journey in mind. Loaded with ingredients known to block DHT and many other hair and scalp healthy vitamins, minerals and botanicals to get you feeling great about your hair again!

LEARN MORE

Navi FDA Approved Minoxidil

Our Minoxidil Products are available for Men and Women. Both are FDA Approved and made right here in the United States in our FDA Approved Manufacturing facility along with all of our Shampoos and Conditioner. Find out if adding minoxidil to your regimen is for you!

LEARN MORE

Navi Scalp Dermaroller

Navi Hair Solutions Dermaroller is a 1mm 540 Titanium Needle Scalp Roller created with our customers in mind. Micro-Needling helps to remove dead skin cells from the scalp and helps support the efficacy of Hair Health Solutions.

LEARN MORE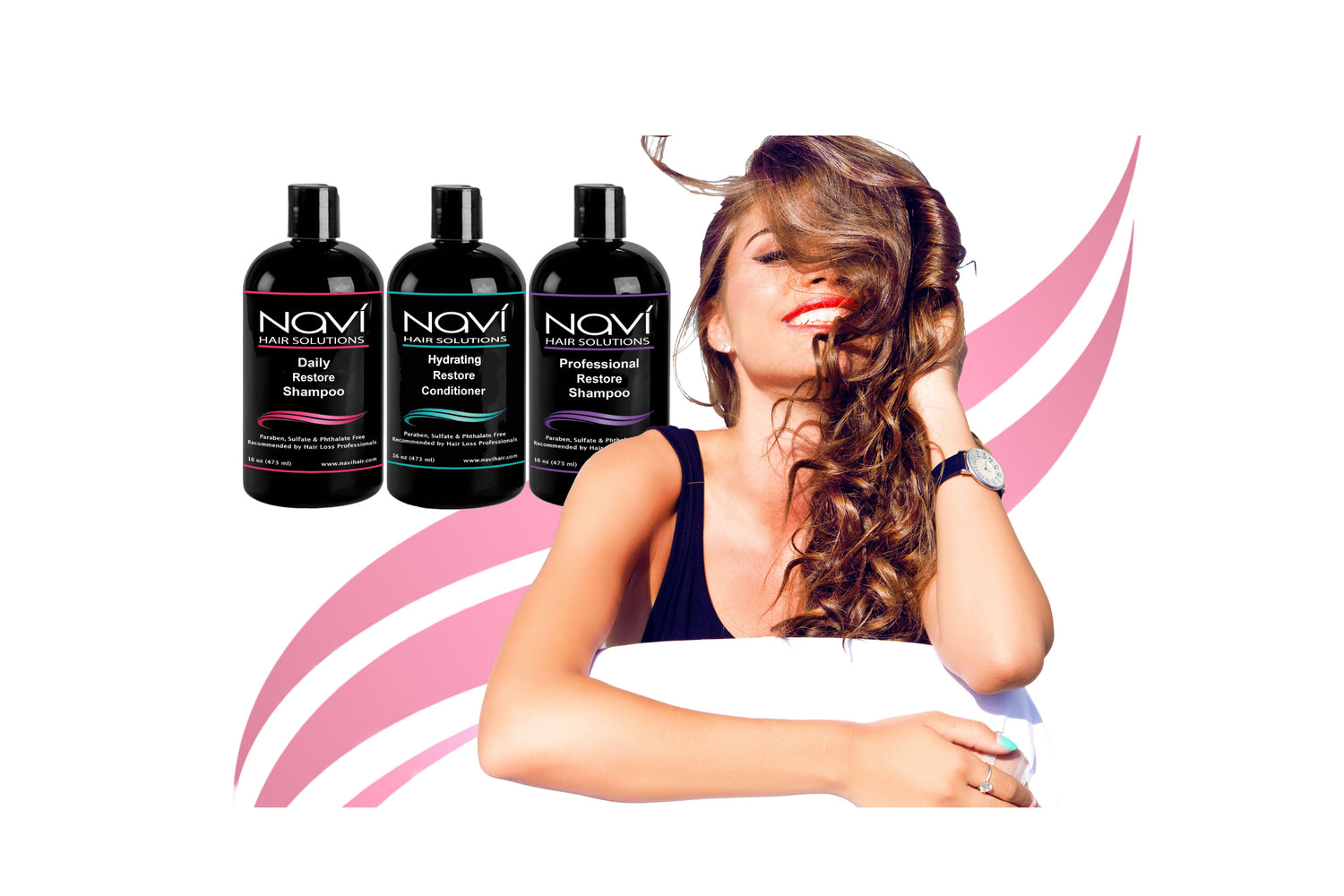 Try Before You Buy
Curious about our products?
Not sure if you are ready to buy?
Now you can try before you buy!
Request Your Free Samples Today!
REQUEST SAMPLES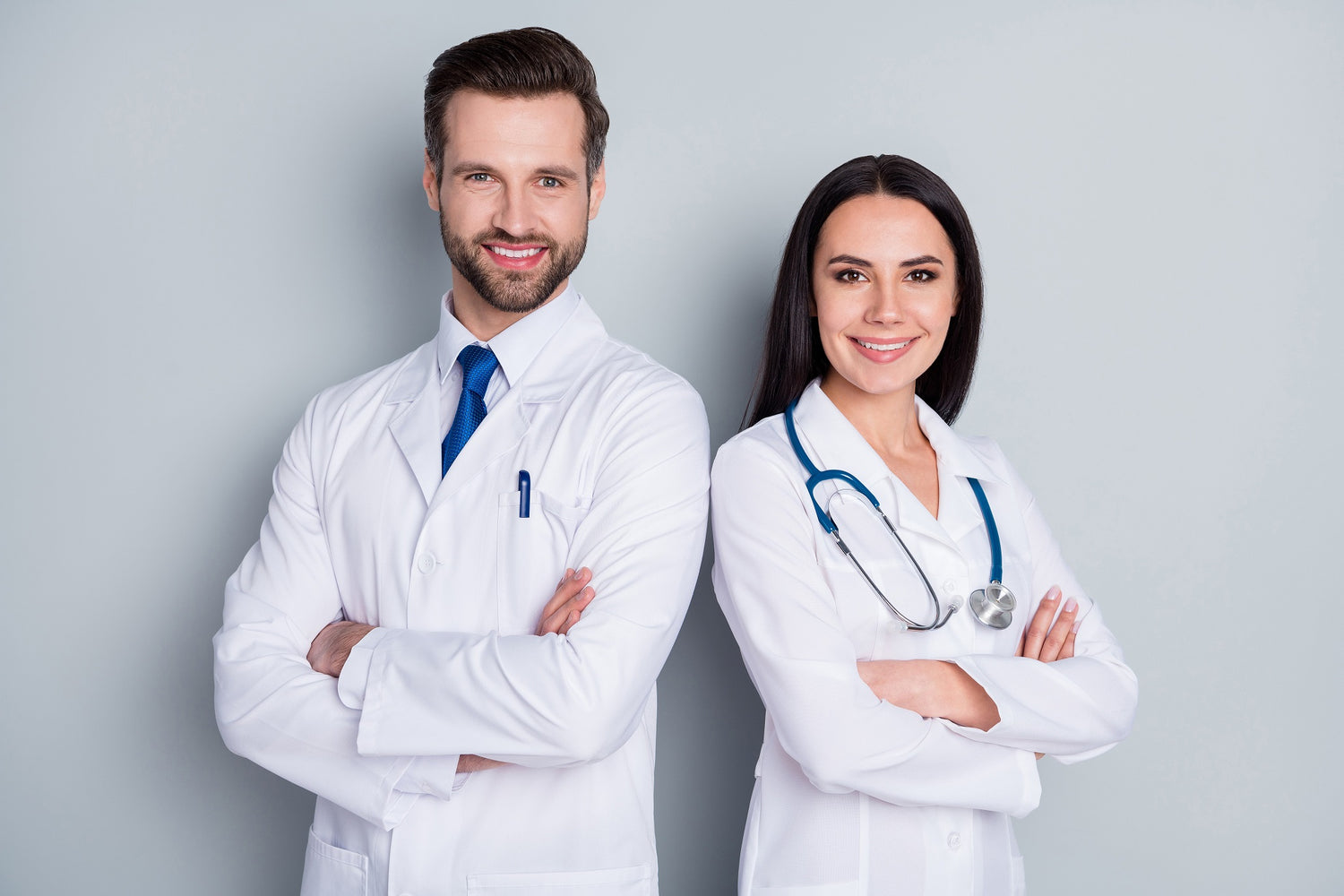 DHT is a common factor in both male pattern baldness and hair loss in women, according to the American Hair Loss Association.
With male pattern baldness, miniaturization of the hair follicles leads to a shorter growth phase and eventually to softer, lighter hairs that disappear. In women, DHT production can lead to hair loss conditions called androgenetic alopecia, telogen effluvium, anagen effluvium, and traction alopecia.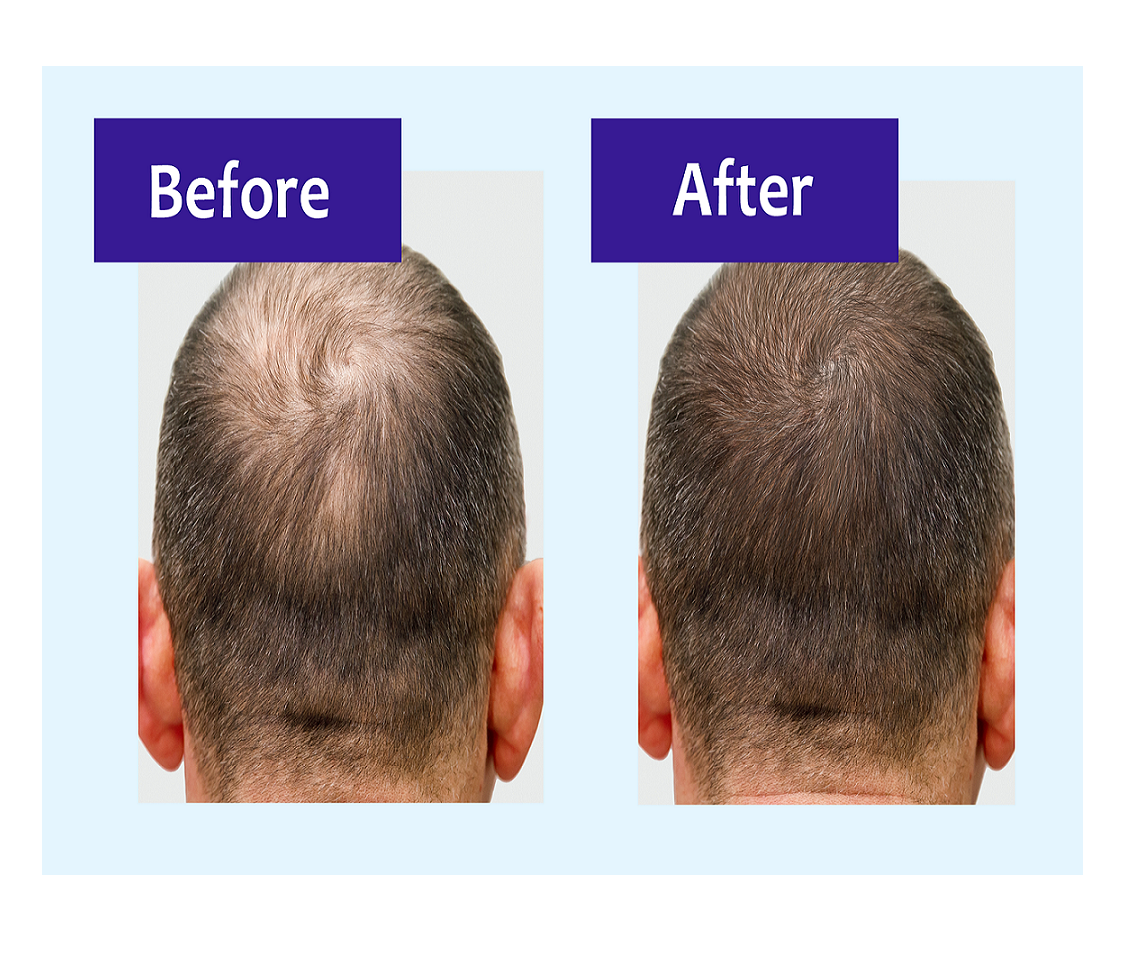 Great Shampoo!
After only approximately 7 months I have regrown so much hair that I had been shedding. My hair has seriously thinned over the year and even though I have not gotten all my hair back I feel so much more confident with the coverage I have regained. A+
-F.S.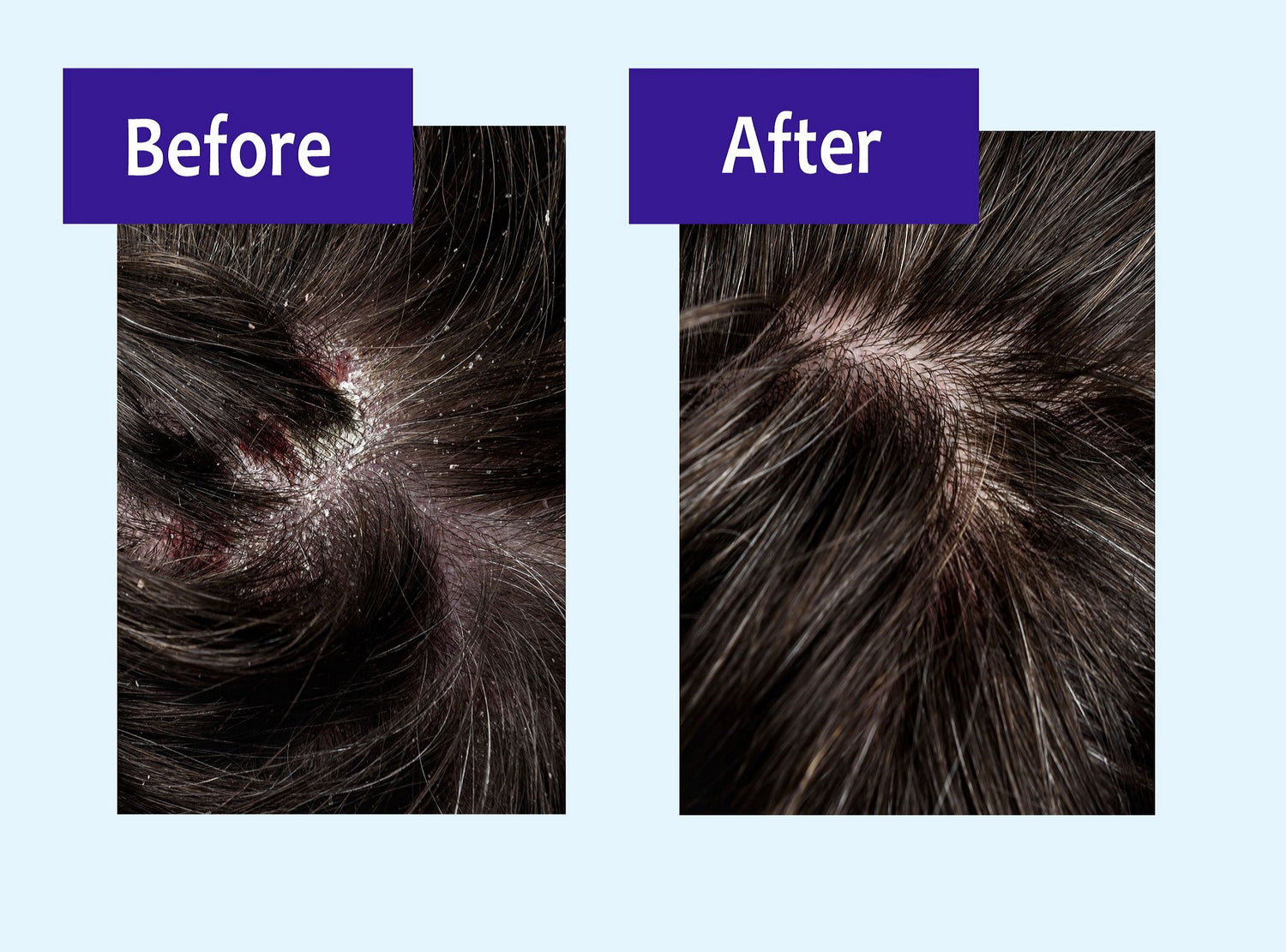 Thank you Navi!
Before using Navi Hair Solutions I suffered from very dry scalp and heavy dandruff issues. Within just a few weeks my scalp cleared up completely and after a few months I noticed my hair even thickening!
-K.M.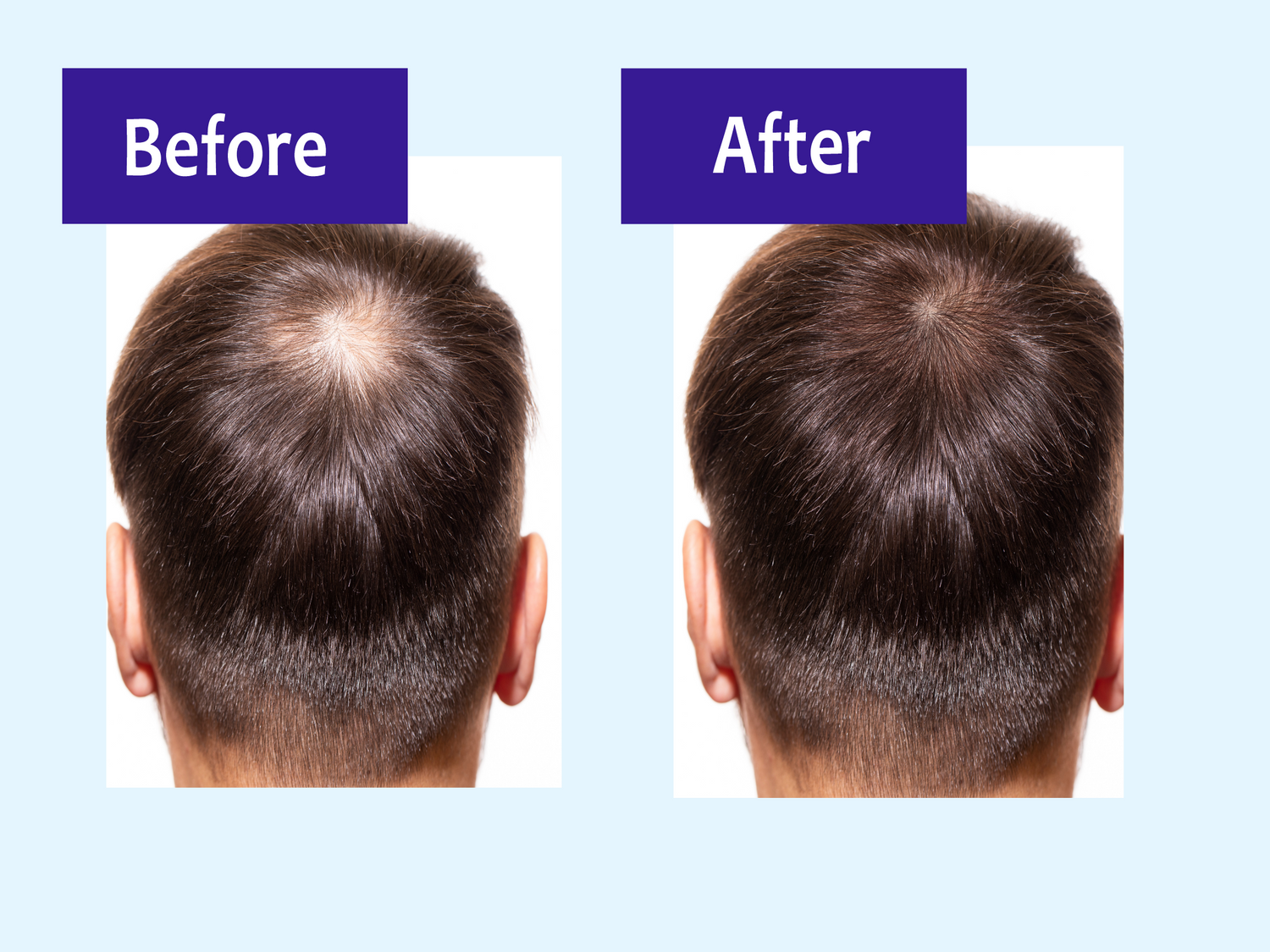 Great products!
Since I began using your shampoos and minoxidil treatment I have had so much less hair fall. After several months of use my hair has really filled in. So glad to have found you!
-Z.W.
Take your hair and scalp health into your own hands!
Unlike many other products on the market, we use clinically proven ingredients to develop our science backed formula.  First and foremost, we take pride in our line, delivering you the best quality products available over the counter for your hair restoration needs.  Not only do our products contain ingredients known to block DHT from negatively affecting your hair growth, but they also contain many anti-fungals, antioxidants, vitamins and minerals known to help you grow healthier, thicker, fuller hair and maintain a healthy scalp.  A healthy scalp promotes healthy hair growth!
SHOP NOW
REGAIN YOUR SELF CONFIDENCE!
JOIN OUR COMMUNITY OF HAPPY CUSTOMERS TODAY!
DON'T DELAY, START YOUR JOURNEY TODAY!
As with any hair restoration product, it can take 2 to 4 months for noticeable results!
SHOP NOW!